47%
of companies haven't started to embark on
digital transformation
Only 10% of companies currently describe themselves as fully digital
What is it
Digital transformation is the use of technology to radically improve performance or reach of enterprises. The new Society 5.0 paradigm driven by the uptake of advanced technologies, innovative business models and processes influences the way industries and enterprises of all sizes reinvent their businesses, offering new value propositions, smart products and smart services, and reaching out to new clients.
Digital Tranformation key areas
Digitization of the business model
Build digital skills and capacities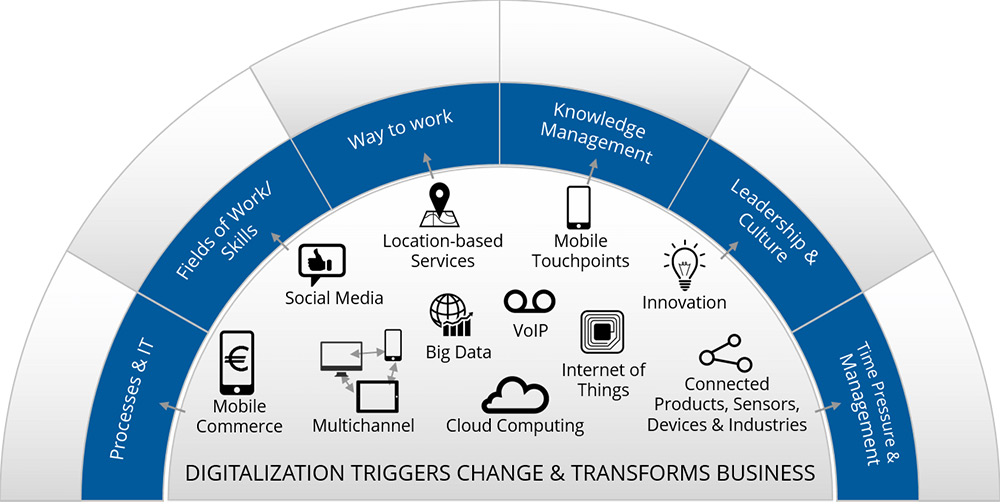 Transform with our support
If you are interested to work with us on digital transformation of your business and building your digital capacities,
please send an email to our innovation team to .