Did you know that
39%
of all projects succeed?
delivered on time, on budget, and with required features and functions
Our approach
As a project based organization, we are commited to the Project Management discipline. Everything we do is gently inwrought with PM discipline or based on its tools. Project Management is something we excel at. Project Management is our way of thinking.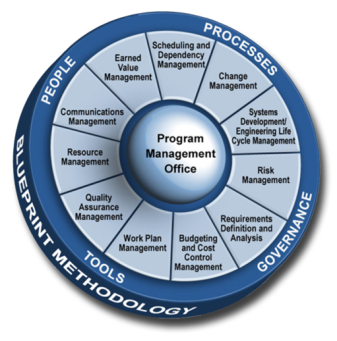 What we can do for you
Lead and execute your crucial projects and programs
Supervising your strategic initiatives
Building your organizational PM capacities
Implementation of our SPMO program
How we do it
We take a Big Picture approach by analysing client's capacities with all potential resource gaps and risks involved. Given results enable us to create a tailor-made solution based on precise needs assessment.
Risk and needs assessment
About SPMO
Strategic Program Management Office is a driver for implementation all crucial projects or programs in your organization. Role of SPMO program is to plan and organize strategic activities and mentor their further execution on all operational levels. Our own created operational framework complemented with leading methodologies represent a roadmap to successful implementation of important projects.
Who is it for
Small and medium size companies lacking PM capacities
Large size companies with specific strategic requirements
Government bodies and agencies
Associations and non-profit organizations
Strategically important projects or growth initiatives
Source: Project Management Institute
Get in touch with our project team by sending us short description of your current needs at .